I care about the church, so I care about pastors. If you're a pastor, this post is for you.
Sweden's Justice Ombudsman announced on Monday it will not investigate the alleged racial profiling carried out by Stockholm police in the city's public transit system during a push to deport illegal immigrants.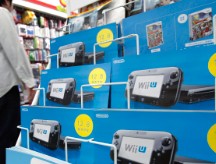 Nintendo's past formulas for success aren't working anymore
A white person doesn't think of themselves as white. White people are just people.
There's a movement happening in our industry where many SEOs are changing their titles and practices to