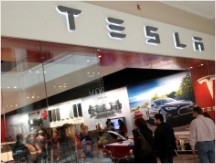 Tesla bypasses traditional auto dealers to sell directly to customers and that's got a lot of car dealers ready for a fight.
In 2009, I was a very senior executive celebrating my fourth anniversary at a brokerage firm. I was working about 70 hours a week, managing 80 people, and traveling to the company's other offices (two of which were cross-country) 3-4 days a week, twice...
Learning to design is a never ending adventure, because learning to see, is, just like learning to speak, a wonderful voyage that never ends. A love declaration to my profession. Our mind is not a ca
In a soccer league where most managers last a year or two, Alex Ferguson's twenty-seven-year tenure was remarkable and unique. In modern American sports, there's no real comparison, either.